About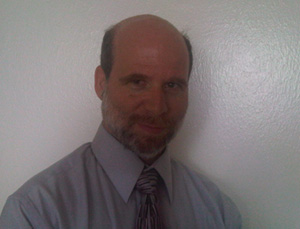 Norman Axelman
Advantage Computer Solutions has been owned and managed by Mr. Norman Axelman since 1999.
Advantage Computer Solutions offers comprehensive services to individuals and businesses including, but not limited to: training; consulting; bookkeeping and accounting assistance; web design; and repairs and networks. With over 25 years of professional experience, Mr. Axelman provides an outstanding level of computer training with a focus on useful and practical day-to-day features and functions, resulting in increased efficiency and productivity. The training offered is on a one-to-one basis, usually for just one hour at a time, allowing clients to learn at their own pace, without getting an 'overkill' of information. The sessions are not based on any particular course but rather address the needs and skill level of the individual client.
Prior to starting Advantage Computer Solutions, Mr. Axelman worked for a number of companies in the travel and leisure industry as well as for an international trading company. Mr. Axelman was recognized for his accomplishments at each company, eventually becoming assistant to the CFO of the Steiner Group of Companies.
Over the years Mr. Axelman has created and delivered numerous presentations and classes for various organizations, companies and schools including the University of Miami, Florida International University and City College of Miami.
Clients of Advantage Computer Solutions include:
Cisco Technology Corp
Mount Sinai Medical Center
The Continental Group
Turnberry Associates
Royal Caribbean Cruise lines…. and many more

Merrick Reid
– Owner and Manager of the Mavrick Team since 2001
Mr. Reid has been providing computer hardware services for clients throughout the Miami Dade andSouth Broward areas since 2001. Mr. Reid possesses great knowledge and skills in the areas of computer networking, remote servers, virus protection, and data backup solutions, while keeping up with the very latest in the ever-changing world of computer technology.